How to Make Your Plants Part of the Halloween Decorations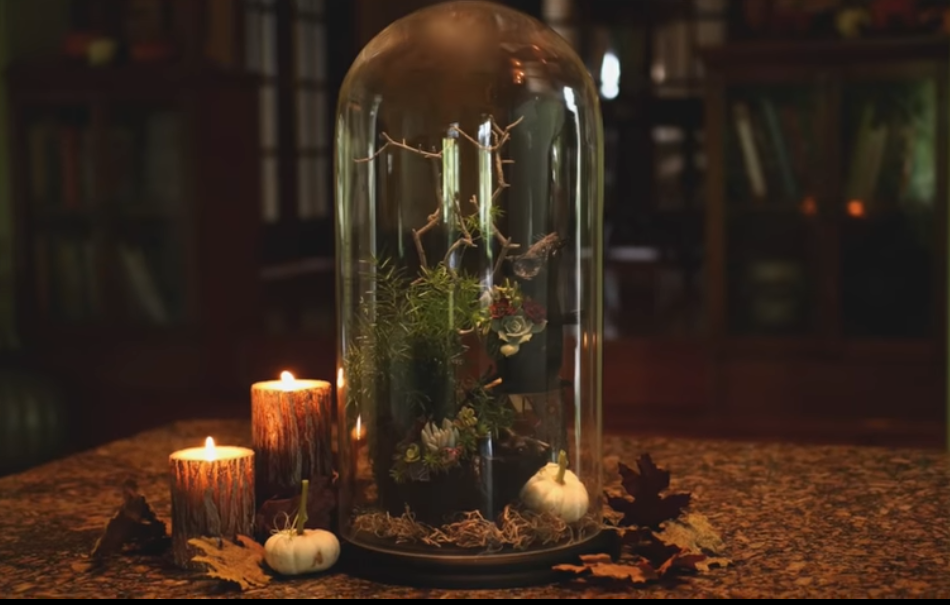 Photo by Garden Answer Highlights
Halloween is coming up soon, and spooky decorating is part of the fun for many people. If you're a plant lover, you can incorporate Halloween décor into your outdoor or indoor garden. Bonus, the plants don't mind wearing costumes near as much as pets might.
Here are some fun ideas for how to make your plants part of the Halloween decorations.
Add ominous fog
You've probably seen misters added to bioactive terrariums and other terrarium setups in order to add mood or ambience to a reptile or amphibian enclosure. They're a great way to make a setup look more naturalistic and like fog is rolling in. In fact, we show you how to do that in one of our previous articles:
How to Start Your First Living Vivarium
But you can use the same effect in a planter or pot. All you have to do is bury a plastic cup in the soil, fill it with water, and add a small mister to the cup. Camouflage the setup with a variety of plants, add a few Halloween decorations like gravestones or ghosts, and you have a miniature spooky scene complete with ominous fog.
When you're done, it might look a little something like this:
Make a home for spooky crows
With a few inexpensive fake crows and a few twist-ties, you can affix these shadowy watchers to the branches of sturdy plants. If your plants are outside or near a window, they can give guests the spooky feeling that they're being watched.
You can add a variety of white, purple, and green plants to enhance the dark, Halloween effect.
Miniature rat planters
Rats feature in a lot of people's nightmares. They even feature in a classic horror story by H.P. Lovecraft, "Rats in the Walls."
With a rubber rat decoration found in many places selling Halloween décor, you can allow your small plants to grow right out of the rat's back. All you have to do is cut a hole into the top of the hollow rat and fill it with potting soil. Drill a drainage hole in the bottom. Then add your plant, and you'll get something like this: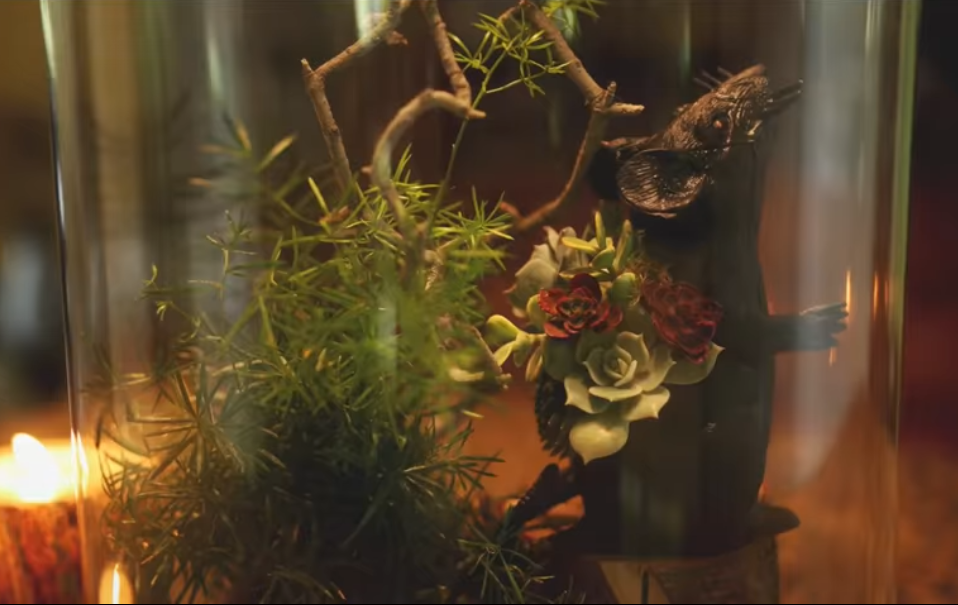 Add fall-themed plants
If you want a project that's a little simpler and doesn't require quite as much DIY skill, you can look for plants with a variety of orange, brown, and burgundy coloring to add to a planter and give a fall vibe.
It's also a nice touch to add taller grasses or wheat plants to the pot. All of these can make your outdoor or indoor garden look a little more festive for the season.
You can even add a few ready-made Halloween decorations like the pumpkins and bats in the photo above. Simple.
If you're looking for a few spooky decorations to add to your plants or garden, The Tye-Dyed Iguana in Fairview Heights carries décor:
Have fun!